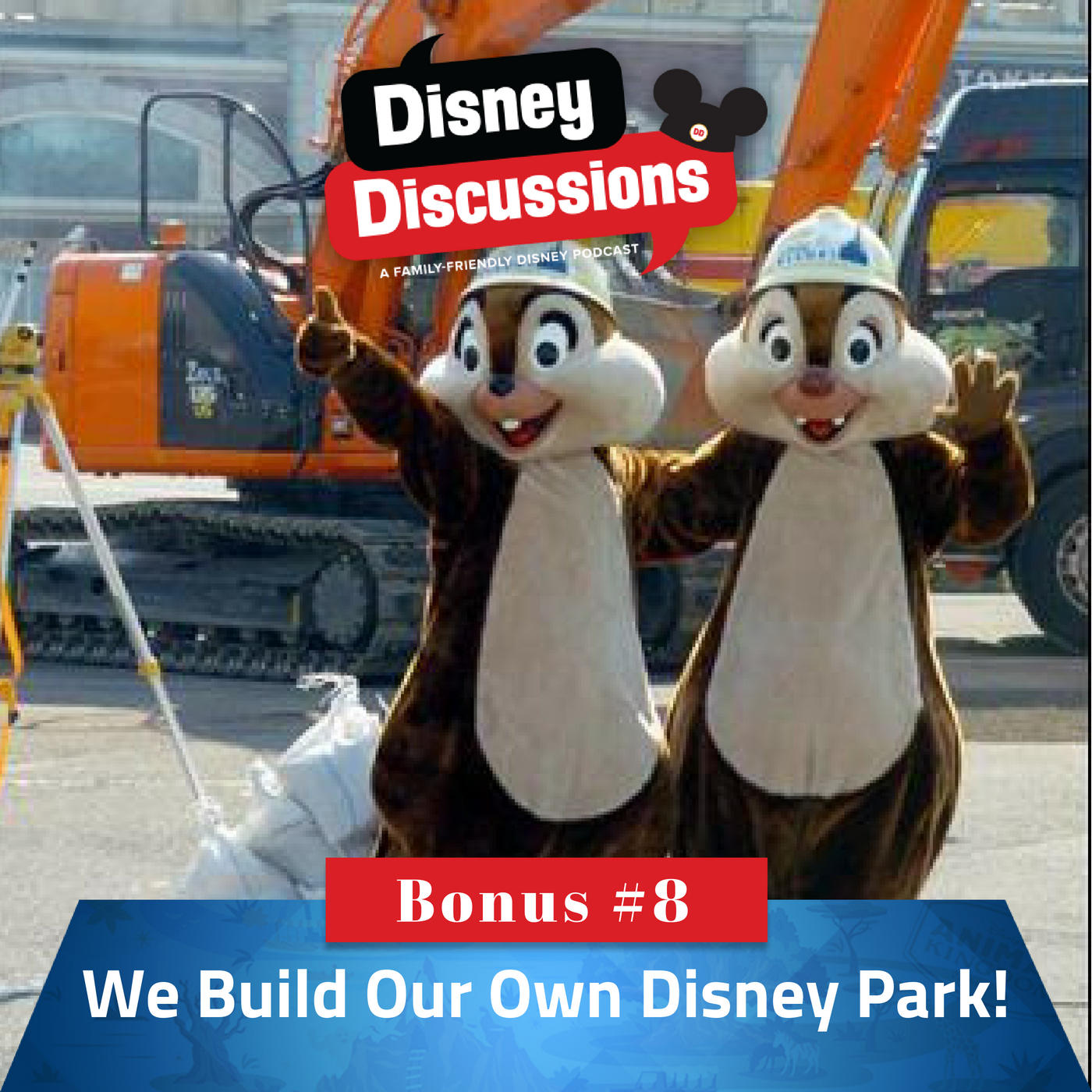 Tony the Disney Dad and his two boys Build Our Own Disney Park on a special Bonus episode of Disney Discussions.
Listen to our podcast:
WWW | YouTube | Apple Podcasts | Spotify | Stitcher | Google Podcasts | Subscribe on Android
I have collected All 3 parts of our Build a Disney Park series into one bonus episode.
Big Announcement, We have a New Logo!
What do you think?
We also have merchandise with this great new logo.
Check out our store, which is having a 20% off sale right now!
https://www.teepublic.com/stores/disney-discussions
Help Support our podcast:
WWW: http://support.disneydiscussions.com
Buy Merchandise: https://www.teepublic.com/stores/disney-discussions
Patreon: https://www.patreon.com/bePatron?u=61265
Listen to our podcast:
WWW | YouTube | Apple Podcasts | Spotify | Stitcher | Google Podcasts | Subscribe on Android
Here's all the social sites where you can follow us:
Facebook | Twitter | Instagram
For feedback please email podcast@disneydiscussions.com