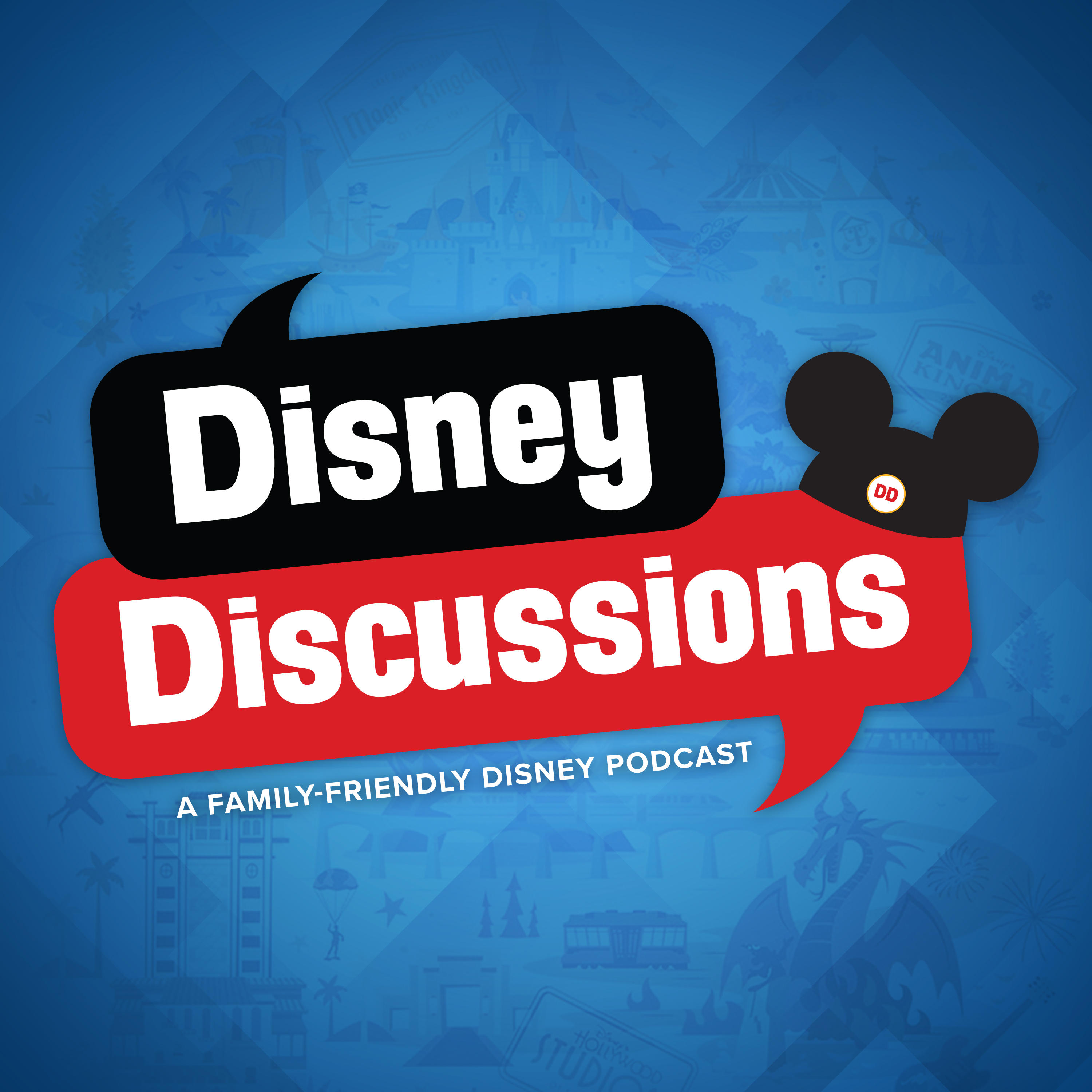 There's a lot going on in the World of Disney whether it's the parks, movies, or TV. Every episode Tony the Disney Dad and his 2 boys will walk you through all the Disney, Marvel, Star Wars, and Pixar related news as well as help you navigate your next trip to Walt Disney World, and walk you down the Disney history road. Listen with the whole family!
Episodes
Tuesday Sep 10, 2019
Tuesday Sep 10, 2019
Episode #47!
D23 announcements Good News or Bad News? - Episode 47
This week we discuss all the D23 Expo announcements, from Disney Plus, Live action and animated movies, to yhe parks news. Then we decide what's good news or bad news
Please be sure to review our podcast:
https://www.podchaser.com/DisneyDiscussions

Listen and subscribe to our podcast:
WWW | YouTube | Apple Podcasts | Spotify | Stitcher | Google Podcasts | Radio Public | Subscribe on Android
[00:11] Favorite WDW Restaurant 
[00:36] Welcome 
[02:40] Sponsor: Destinations with Character Travel 
Contact them at: http://destinationswithcharacter.com, or email: info@destinationswithcharacter.com 
[03:48] D23! 
[04:06] Disney Plus 
[17:50] Live Action Movies 
[23:48] Animated Movies 
[27:38] Join our Discussion online! 
[28:06] Theme Park news 
[40:30] Star Wars Hotel 
[42:00] Rise of the Resistance 
[42:40] Name for the new Disney Cruise ship 
[43:44] The genie app 
[44:42] Disney's Big Secret Project 
[46:43] What are most excited for? 
[48:17] "Sponsor" 
[49:03] Thanks for listening! 
[50:26] Bloopers 
Special thanks to our Travel Sponsor: Destinations with Character Travel:
"Destinations with Character Travel", is a Disney EarMarked Agency Specializing in Disney, Cruises, and Resort Vacations, and in the business of making your dreams come true.
Made up of past CM's, AP Holders, Lifelong Disney Fans, and World Travel Enthusiasts, they are "in the know" regarding all aspects of your travel.
Whether your travels are taking you to Disney Parks, an Ocean Cruise, or a Sunny Resort stay, they have the destinations and service level to make your vacation a truly magical one.
Find out how they take the stress and hassle out of your vacation, so you can enjoy yourself!
Book a Disney 5-night package with 4 Day Hoppers with them and get a free $25 Disney Gift Card just by mentioning Disney Discussions podcast! Contact them at: http://destinationswithcharacter.com, or email: info@destinationswithcharacter.com
Help Support our podcast:
Review our Podcast: https://www.podchaser.com/DisneyDiscussions
WWW: http://support.disneydiscussions.com
Buy Merchandise: https://www.teepublic.com/stores/disney-discussions
Patreon: https://www.patreon.com/bePatron?u=61265
Listen to our podcast:
WWW | YouTube | Apple Podcasts | Spotify | Stitcher | Google Podcasts | Radio Public | Subscribe on Android
Follow us:
Facebook | Twitter | Instagram
For feedback please email podcast@disneydiscussions.com