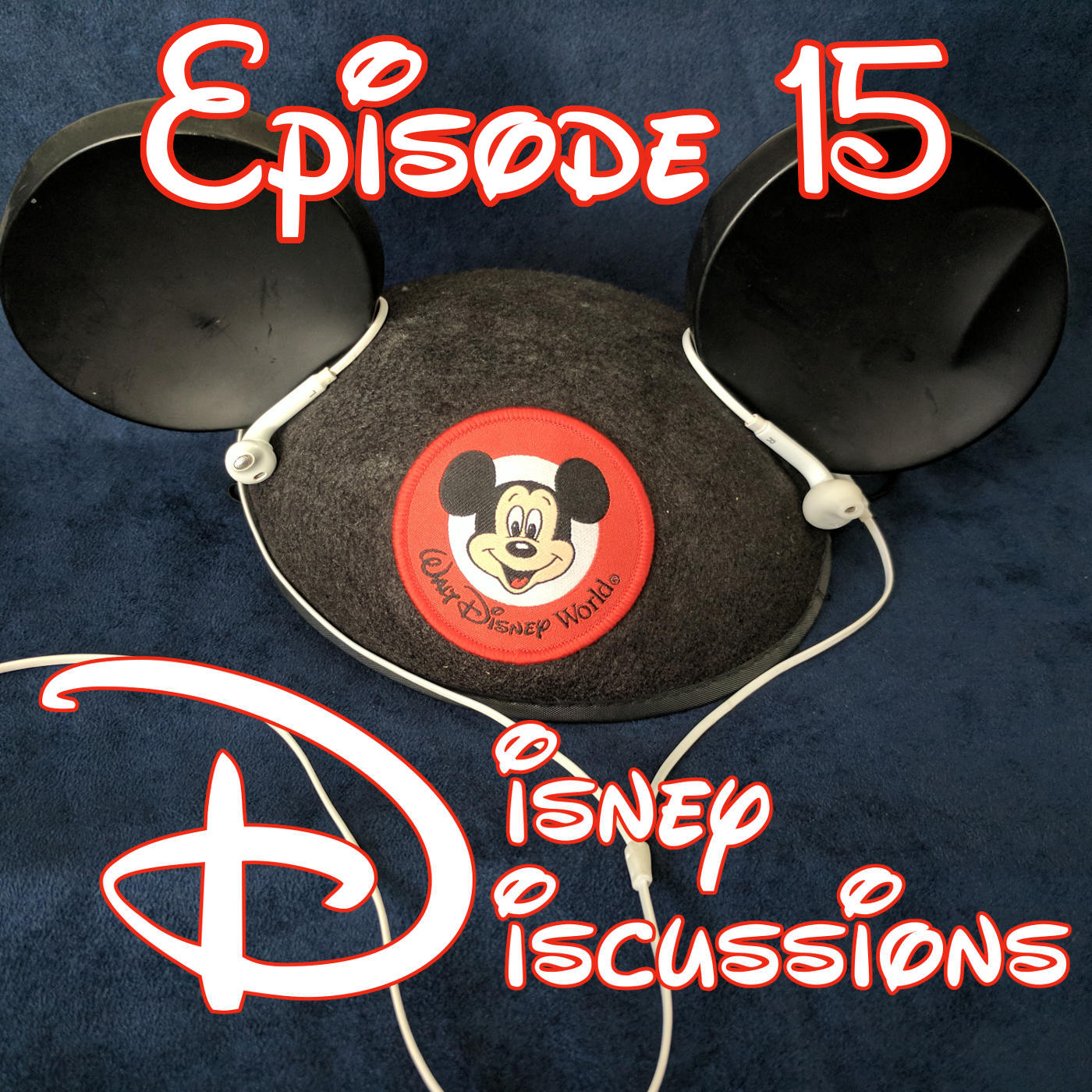 Tony the Disney Dad, his two boys discuss So Much Disney News, Star Wars Cruise, New Disney Castle, and more on episode 15 of Disney Discussions.
This will be our last regular episode of 2017.
There will be a Last Jedi review episode and a Coco episode once we see them.
We'll be back in the beginning of 2018!
02:35 We Review the Big Hero 6 TV movie
04:18 New Epcot hotel! at the entrance? - Source
05:47 New character topiaries in EPCOT - Source
06:46 New Star Wars merchandise and Solo merchandise - Source
08:18 Have dinner with Marvel Characters ... in Universal - Source
09:29 Someone climbed the Tree of Life - Source
10:32 Star Wars makeovers on Disney Cruises - Source
11:35 Disneyland was the most photographed place on Instagram - Source
12:10 Details on the Magic Kingdom Theater - Source
13:26 A look at the Millennium Falcon ride - Source
14:47 New Pixar floats in the Pixar Parade - Source
16:42 Disney's Caribbean Beach Resort is changing - Source
18:28 More Disney Skyliner details - Source
20:34 Disneyland's Food and Wine festival is extended for 2018 - Source
21:10 Shanghai's Toy Story land - Source
23:10 Hong Kong Disneyland gets a new castle - Source
24:18 Moana at Aulani - Source
25:57 Flight of Wonder adds Up Characters - Source
27:00 New Star War day at Sea Experiences - Source
29:38 Stitch's great escape closes - Source
30:44 Disney Trivia - Who was the first visitor to Disneyland?
33:05 Disney Tips & Tricks - Advance Dinning reservations (ADR) keep looking!
34:17 Disney Media Pick - TPMVids https://www.youtube.com/channel/UCMddDi4iCT8Rz8L0JL-bH7Q
35:09 Feedback: Who's your favorite Marvel character?
37:00 Question: What's your favorite Disney related holiday activity? What's your favorite Christmas song?
38:10 Goodbye
40:28 Bloopers
Please check out http://amazon.disneydiscussions.com to help support us.
Here's all the social sites you can follow us:
Facebook: https://goo.gl/yAVFfp
Twitter: https://twitter.com/disney_discuss
Instagram: https://www.instagram.com/disney_discuss
YouTube: https://goo.gl/9iyFcf
WWW: http://www.disneydiscussions.com
For feedback please email podcast@disneydiscussions.com