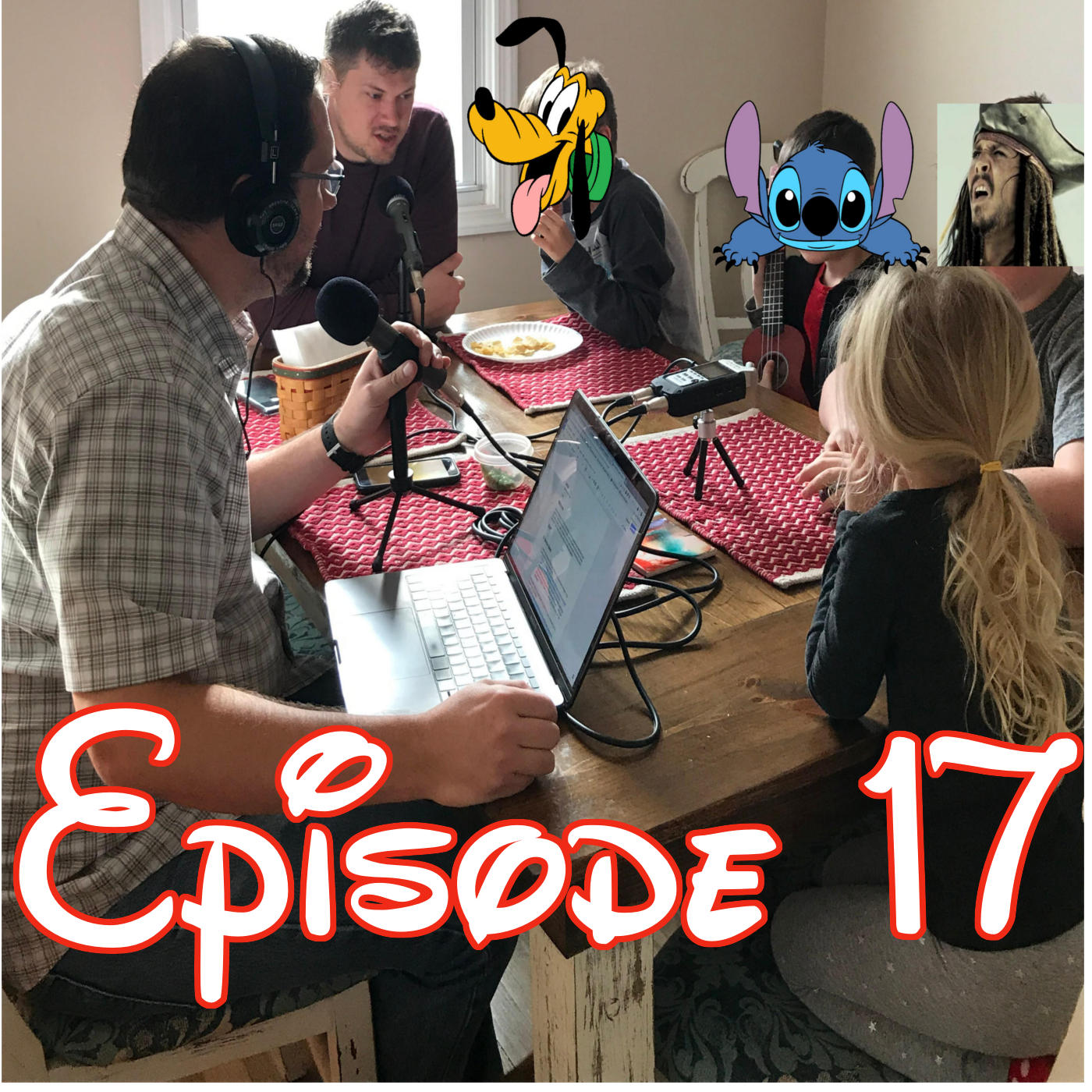 Tony the Disney Dad, his two boys and three special guests discuss the Disney Cruise line, Disney News and more on episode 17 of Disney Discussions.
Kirk, Pluto, and Ahsoka join us again this episode. We recorded with 4 kids, a dog, and snacks in a remote location so please pardon the sound quality. I did the best I could :)
00:00 Introductions
01:18 Welcome and Happy New year!
02:08 News!
02:10 Background Music Loop at Disney's Hollywood Studios Changes - Source
02:55 STAR WARS: RIVALS MOBILE GAME - Source
03:50 Club-Level Guests Can Buy More FastPasses, 90-Day Booking Window, & More - Source
05:54 Star Wars: The Last Jedi Rumored Release for Blu-ray, DVD And 4K HD Ultra On March 27th - Source
06:15 "Coco" Coming To 4K UltraHD, Blu-ray, & DVD On February 27th - Source
06:40 Reimagined World of Disney Stores Coming to Disneyland and Walt Disney World Resorts in 2018 - Source
07:36 Disney Claims Stitch's Great Escape Will Return at the Magic Kingdom - Source
08:21 Children's Activity Centers at Walt Disney World to Close July 31 - Source
09:20 Despite Reports, Disney World Monorail Not Closing - Source
10:32 WILL TALKING MICKEY MOUSE IN THE MAGIC KINGDOM BE LOSING HIS VOICE? - Source
12:04 The Emperor revealed in new trailer for final episodes of Star Wars: Rebels - YouTube
12:53 Main Topic - Kirk, Pluto, and Ahsoka's Disney Cruise Trip Report
30:13 Kirk's Disneyland Trip report
35:01 Disney Trivia - Three words Disney Cast members can't say
36:46 Disney Tips & Tricks - How to ride the Haunted Mansion without scaring the kids
37:55 Disney Media Pick - From a Certain Point of View 40 stories telling 40 years of star wars -
39:16 Goodbye
41:18 Bloopers
Please check out http://amazon.disneydiscussions.com to help support us.
Here's all the social sites you can follow us:
Facebook: https://goo.gl/yAVFfp
Twitter: https://twitter.com/disney_discuss
Instagram: https://www.instagram.com/disney_discuss
YouTube: https://goo.gl/9iyFcf
WWW: http://www.disneydiscussions.com
Patreon: https://www.patreon.com/bePatron?u=61265
For feedback please email podcast@disneydiscussions.com