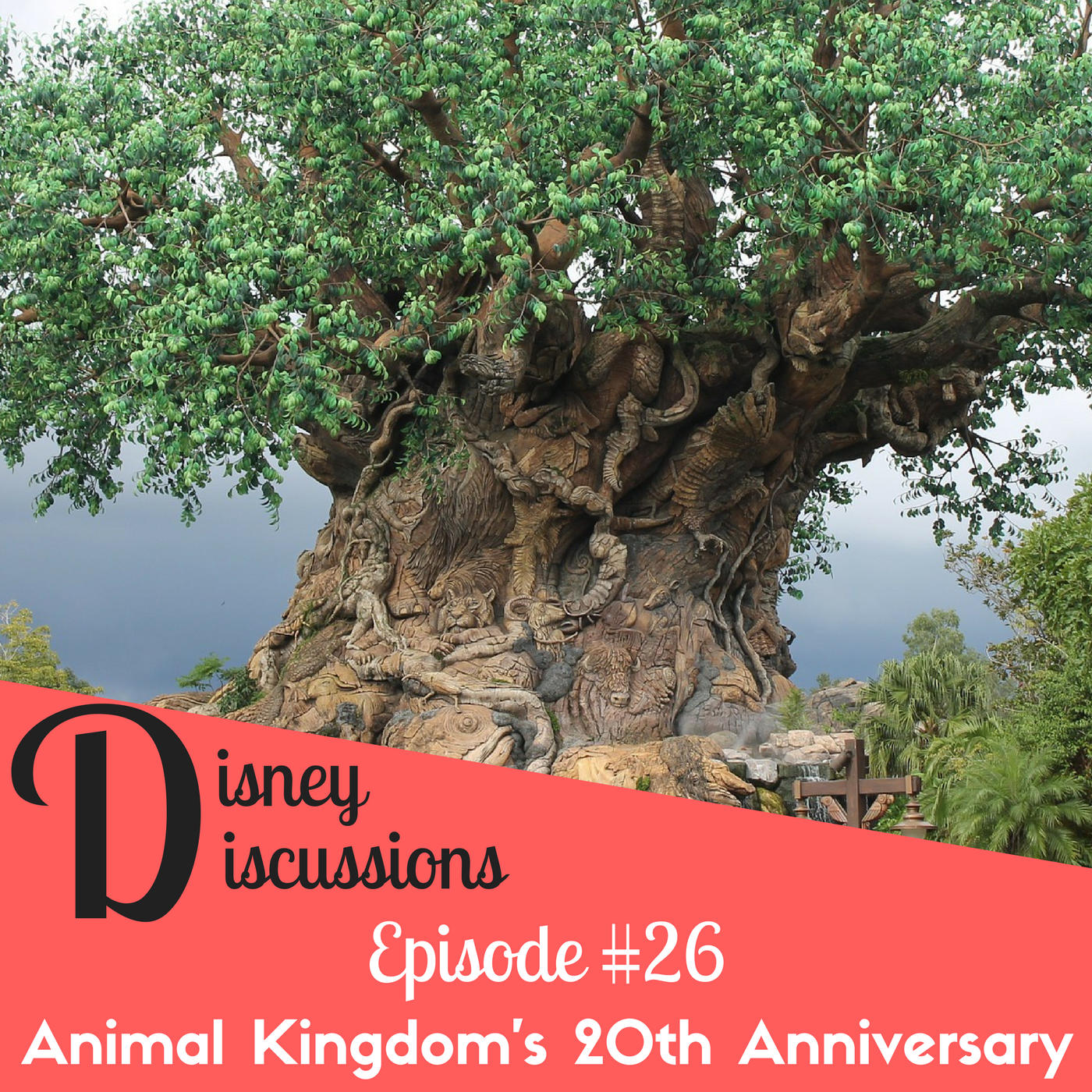 Tony the Disney Dad and his two boys discuss Animal Kingdom has a Birthday, Marvel land needs a new name, new Star Wars hotel experience and more on episode 26 of Disney Discussions.
Listen to our podcast:
WWW | YouTube | Apple Podcasts ;| Spotify | Stitcher | Google Music | Subscribe on Android
00:12 Introductions
00:41 Welcome!
02:00 Avengers Infinity war plans
02:37 New Solo trailer thoughts https://ohmy.disney.com/news/2018/04/08/new-trailer-solo-star-wars-story/
03:40 Incredibles 2 trailer thoughts https://www.youtube.com/watch?v=i5qOzqD9Rms
04:15 News
Disney Media News:
04:23 "BLACK PANTHER" Arrives To Homes Digitally On May 8 And Also On 4K UHD And Blu-Ray On May 15 - Source
05:54 'Avengers: Infinity War' Outpacing Last Seven Marvel Movies Combined in Fandango Presales - Source
06:55 'Toy Story 4' Opening Date Set for 2019 - Source
Disneyland News:
07:49 Disney's California Adventure expansion will feature Marvel superheroes. Just don't call it 'Marvel Land' - Source
08:48 New Character Meals Are Coming to Disneyland! - Source

09:57 What's new in Paint the Night parade during Pixar Fest at Disneyland Resort - Source
Walt Disney World News:
12:24 Test Footage of the Millennium Falcon Attraction in Star Wars: Galaxy's Edge - Source
13:58 Memory Maker One Day Available - Source
15:26 Disney Files Patent for Star Wars Hotel Room Immersive Multimedia Experience - Source

16:45 New Character is Coming to Disney World's Cape May Cafe! - Source
17:53 Epcot's Ratatouille Building in France Goes Vertical; As Does First Skyliner Pylon at International Gateway - Source
18:16 RUMOR: New Monorail Fleet Has Been Ordered For Walt Disney World - Source
19:28 Bus Wait Times Coming to the My Disney Experience App for Walt Disney World Resort Guests - Source
20:27 New Solar Facility to Generate Power for Two Walt Disney World Theme Parks -  Source
20:58 Main Topic - 20 years of Animal Kingdom
34:03 Question of the Week: What's your favorite thing in Animal Kingdom?
34:33 Disney Trivia - How did Walt come up with the idea for Disneyland
35:30 Media Pick of the Week: Magic Kingdoms mobile game https://www.gameloft.com/en/game/disney-magic-kingdom
36:18 Goodbye
37:51 Bloopers
Help Support our podcast:
WWW: http://support.disneydiscussions.com
Amazon: http://amazon.disneydiscussions.com
Patreon: https://www.patreon.com/bePatron?u=61265
Here's all the social sites where you can follow us:
Facebook | Twitter | Instagram
For feedback please email podcast@disneydiscussions.com