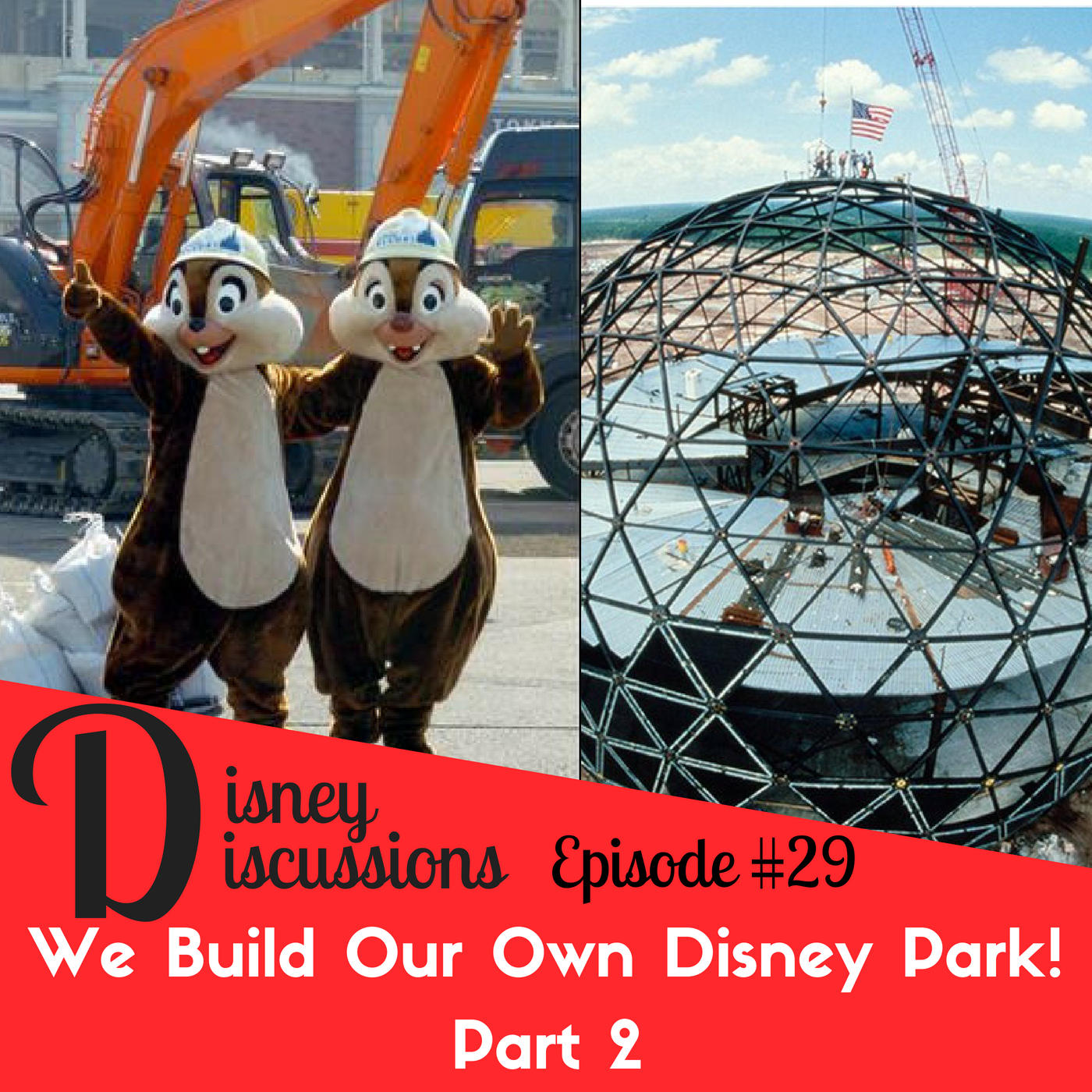 Tony the Disney Dad and his two boys discuss Build Our Own Disney Park Part 2, Our thoughts on Solo, Lots of Star Wars Galaxy's Edge News, and more on episode 29 of Disney Discussions.
Listen to our podcast:
WWW | YouTube | Apple Podcasts | Spotify | Stitcher | Google Music | Subscribe on Android
00:12 Introductions
00:38 Welcome!
01:31 Our thoughts on Solo: A star Wars Story
02:58 News
Disney Media News:
03:09 Details On Disney's Newest Original Animated Film Revealed - Source
04:30 'Star Wars': Boba Fett Movie in the Works With James Mangold - Source
06:07 New 'Christopher Robin' Trailer Released - Source
06:43 Ralph Breaks the Internet: Wreck-It Ralph 2 Official Trailer - Source
08:09 Oreo Celebrates Mickey Mouse's 90th Birthday By Releasing "Limited Edition Celebrate Mickey" Oreo Cookies This Year - Source
09:19 "Maleficent II" Has Officially Begun Production; Angelina Jolie And Elle Fanning Return; Michelle Pfeiffer Joins The Cast - Source
09:56 Disney movies on Netflix
10:12 Fox To Decide on Disney Deal July 10, Could Still be Swayed By Comcast Bid - Source
11:33 Enchanted Tiki Room 55th Anniversary Funko Pop Vinyl Set Coming to Disney Parks - Source
13:21 Walt Disney World News:
13:31 Walt Disney World Passholders to Gain Exclusive Access to Toy Story Land in September - Source
15:02 New Disney Patent Reveals the Development of a Virtual Narrative System for Star Wars: Galaxy's Edge - Source
16:43 Name of Star Wars Galaxy's Edge Village Revealed at Galactic Nights - Source
17:39 More Ride Details Confirmed for Star Wars: Galaxy's Edge "Battle Escape" Attraction - Source
18:36 Take A Look Inside Star Wars : Galaxy's Edge at the Massive AT-AT Walkers for the Land's E-Ticket Extravaganza - Source
19:36 Land Clearing Begins for Star Wars Hotel - Source
Disney Announces Location of Star Wars Hotel Next to Disney's Hollywood Studios, Connected to Galaxy's Edge - Source
20:15 Disney Parks Will Launch "Magic Power" Wireless Device Charging in Star Wars – (Interactive Lightsaber, Autonomous Droid) - Source
21:39 Real Walking, Breathing, Tooka Loth-Cat Coming to Star Wars: Galaxy's Edge - Source
22:24 Disney's Animal Kingdom tests a new stroller parking system - Source
23:31 Disney Sets Up Plans and Contractors for Former River Country Area Hotel - Source
24:15 New 'Disney Junior Dance Party!' Live Show Coming This Fall to Disney's Hollywood Studios - Source
25:31 Rider Switch/Swap Going Completely Digital At Walt Disney World Soon – Changes Coming - Source
26:57 2019 Walt Disney World Vacation Packages Available to Book June 19th, 2018
28:28 Epcot's Character Spot to Change to a Tier 1 FastPass+ Option -Source
29:22 New 2018 Epcot International Food and Wine Festival Details Revealed; Character Dance Parties, New Food, and More - Source
30:43 Main Topic - Part 2 of us building our own Disney Park
31:52 Thrill Rides for our park
33:36 Snacks in our park
34:57 Scheduled Show
36:00 Continuous Show
36:50 Night time Show
38:15 Parade
40:51 Walt Disney World Tip & Trick
Minnie Vans Now Available For All Guests at Walt Disney World - Source
42:02 Disney trivia - Donald Duck's first appearance
42:56 Disney Media Pick of the Week:
Brought to you by mickey chats.com
A magical place to Chat all things Disney.
Disney A to Z the official Encyclopedia by Dave Smith - https://www.amazon.com/Disney-Z-Fifth-Official-Encyclopedia/dp/148473783
44:15 Question of the week:
44:26 Last week's answers to the question of the week:
If you could pick 1 Hotel, 1 Quick Serve, 1 Table Service, and your park icon, what would they be?
47:29 This week's question:
What thrill ride, snacks, show, and parade would you have in your Disney park?
47:53 Goodbye
49:17 Bloopers
Help Support our podcast:
WWW: http://support.disneydiscussions.com
Amazon: http://amazon.disneydiscussions.com
Patreon: https://www.patreon.com/bePatron?u=61265
Listen to our podcast:
WWW | YouTube | Apple Podcasts | Spotify | Stitcher | Google Music | Subscribe on Android
Here's all the social sites where you can follow us:
Facebook | Twitter | Instagram
For feedback please email podcast@disneydiscussions.com