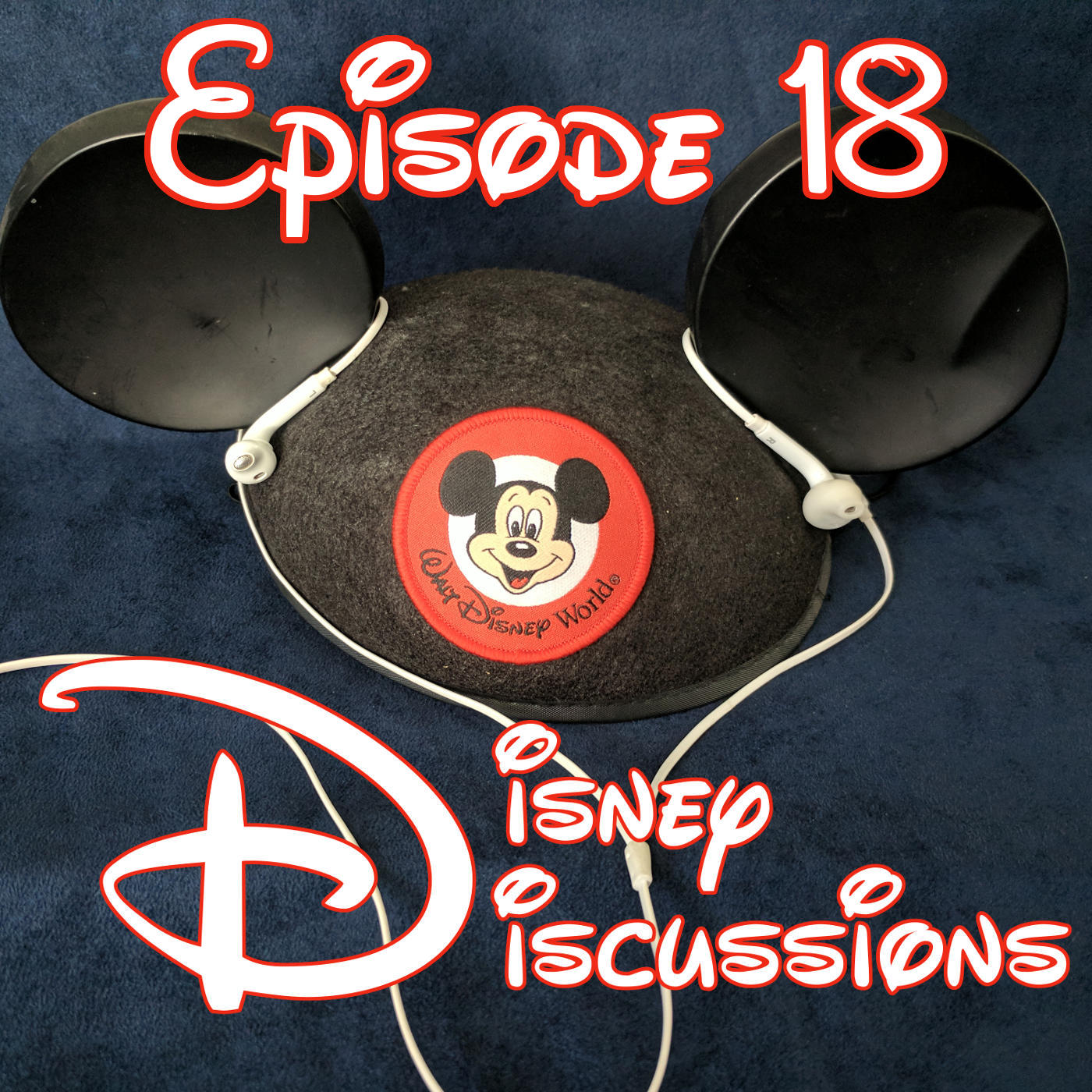 Tony the Disney Dad, and his two boys discuss Magic Kingdom's best ride, the Ant-Man Trailer, Disney News and more! on episode 18 of Disney Discussions. 
00:11 Introductions 
00:38 Welcome!  
01:09 Our reactions to the Ant-man and the Wasp Trailer  
03:51 News!  
03:52 Stephany Folsom To Write The Script For "Toy Story 4" - Source  
04:50 Animal Kingdom Expanding "Party for the Planet" to Celebrate Park's 20th Anniversary with New Food Booths, Tours, & More - Source  
05:50 Multiple Disney and Pixar Films Nominated For Academy Awards - Source  
07:16 Disney's Muppet Babies Reboot Has Added A New Muppet - Source  
08:16 Rumor of a new name for Hollywood studios - Source  
09:23 Club 33 Memberships for Walt Disney World Now On Sale to Golden Oak Residents, Pricing Revealed - Source  
10:27 Walt Disney World Launches Minnie Van Airport Transportation Service - Source  
11:33 'Happily Ever After', Star Wars A Galactic Spectacular and Disney Movie Magic moving to new times - Source  Source  
12:37 Disney Signs Emily Blunt as Female Lead Alongside Dwayne Johnson in 'Jungle Cruise' - Source  
13:16 Star Wars: Galactic Nights Returns to Disney's Hollywood Studios in May - Source  
16:12 Disney Dining Plan Can Now Be Used with Mobile Order at Walt Disney World - Source  
16:33 The Magic Kingdom's Main Street U.S.A. Theater project canceled? - Source  
17:07 Guardians of the Galaxy at EPCOT and More Announced for "Incredible Summer" 2018 at Walt Disney World - Source  
18:59 Main Topic - Best of Magic Kingdom Rides part 1  
29:36 Disney Trivia - Who was the first Disney Character created for Television  
30:28 Disney Tips & Tricks - A "secret" passage to Hollywood studios or EPCOT  
31:22 Disney Media Pick - Main Street Magic Podcast - https://www.mainstmagic.com/  
33:08 Goodbye  
35:14 Bloopers  
Please check out http://amazon.disneydiscussions.com to help support us. 
Here's all the social sites you can follow us:  
Facebook: https://goo.gl/yAVFfp  
Twitter: https://twitter.com/disney_discuss  
Instagram: https://www.instagram.com/disney_discuss  
YouTube: https://goo.gl/9iyFcf  
WWW: http://www.disneydiscussions.com  
Patreon: https://www.patreon.com/bePatron?u=61265  
For feedback please email podcast@disneydiscussions.com