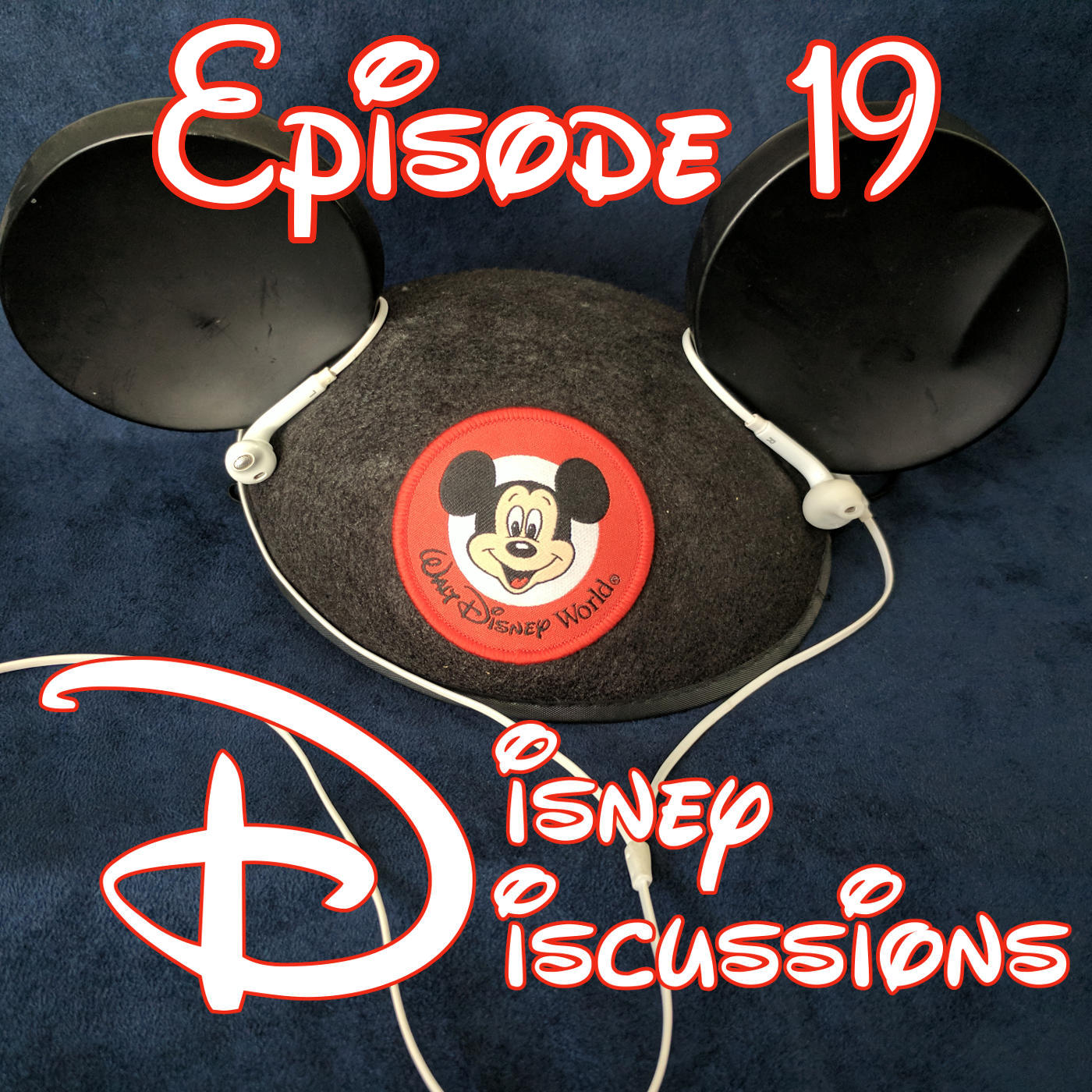 Tony the Disney Dad, and his two boys discuss Magic Kingdom's Best Ride Part 2, Solo A Star Wars Story Trailer, Walt Disney World Ticket Price Increases, Disney News and more on episode 19 of Disney Discussions.
00:11 Introductions
00:49 Welcome!
02:02 Our reactions to the Solo a Star Wars Trailer https://www.youtube.com/watch?v=9Szts88zY4o https://www.youtube.com/watch?v=dNW0B0HsvVs
04:30 News!
04:46 The Game of Thrones showrunners are writing a new Star Wars film series - Source
06:08 TRON Lightcycle Power Run Opening Date Revealed for Magic Kingdom, Construction Begins - Source
07:03 "Rogue One" screenwriter Gary Whitta to adapt "Star Wars: The Last Jedi" for Marvel Comics, including new material - Source
08:00 Tokyo DisneySky Will Be The 3rd Park at Tokyo Disney Resort, Anchored by Star Wars, AVATAR - Source
08:50 Adopt Your Own Porg Experience May Be Coming to Galaxy's Edge! - Source
10:53 Toy Story Mania Will Not Offer FastPass for A Month Due to Toy Story Land Construction at Hollywood Studios - Source
11:28 Reimagining the Future of Disney's Hollywood Studios: First look at Toy Story Land's Alien Swirling Saucers - Source
14:00 Here Are the Expected 2018 Walt Disney World Ticket Price Increases - Source
16:20 Disney Unveils Inaugural Streaming Service Launch Slate To Town; No R-Rated Fare - Source
18:16 Renovation of Tower of Terror at Disneyland Paris not to include Mission: Breakout! Overhaul - Source
20:12 The American Adventure at Epcot to Return with Digital Projections, New Finale Montage, and Re-Recorded Golden Dream Song - Source
21:40 Main Topic - Best of Magic Kingdom Rides part 2
Trivia - Orignal WDW ticket Prices
31:50 Disney Tips & Tricks - Carry your souveniers all day? No Way!
33:09 Disney Media Pick - Star Wars Minute - http://www.starwarsminute.com/  https://twitter.com/StarWarsMinute
34:55 Goodbye
37:18 Bloopers
Please check out http://amazon.disneydiscussions.com to help support us.
Here's all the social sites you can follow us:
Facebook: https://goo.gl/yAVFfp
Twitter: https://twitter.com/disney_discuss
Instagram: https://www.instagram.com/disney_discuss
YouTube: https://goo.gl/9iyFcf
WWW: http://www.disneydiscussions.com
Patreon: https://www.patreon.com/bePatron?u=61265
For feedback please email podcast@disneydiscussions.com