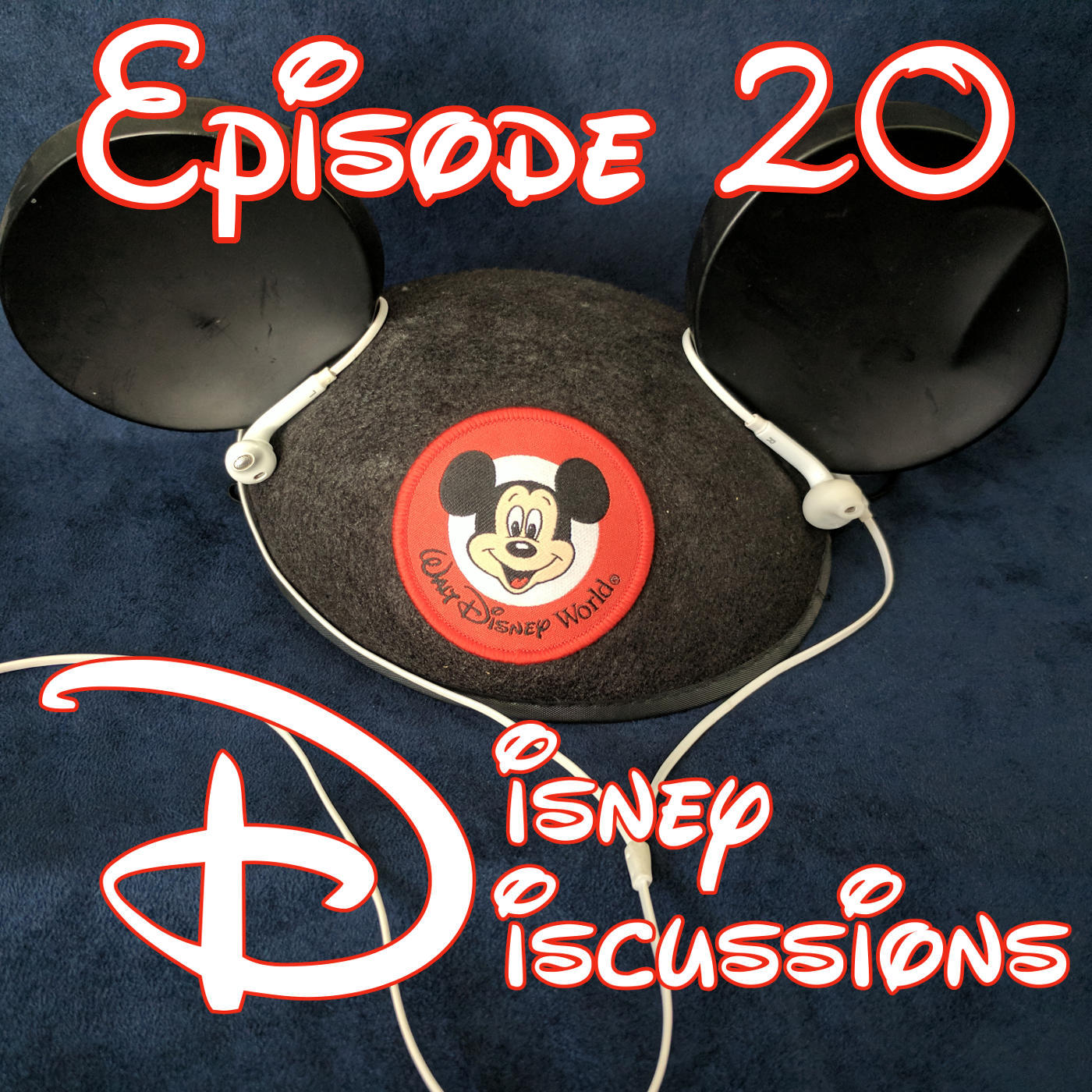 Tony the Disney Dad, and his two boys discuss a Make a Wish Trip Report, Toy Story land opening, D23 Japan Announcements, Disney News and more on episode 20 of Disney Discussions.
This is a longer than normal podcast but it's well worth the time. Hear our friends' story about their 3 year old with a brain tumor and the Make-A-wish trip they got to go on.
We also recorded part of this podcasts live on facebook. Let us know if you think we should do that regularly.
00:00 Introductions
00:35 Welcome!
01:55 Black Panther makes over $200 million in the opening weekend
02:13 SEE BEHIND THE SCENES OF THE ICONIC MARVEL CINEMATIC UNIVERSE 10-YEAR ANNIVERSARY CLASS PHOTO 
02:38 News!
02:58 Star Wars-Inspired Resort Planned for Walt Disney World Resort Promises to be 'Unlike Anything That Exists Today' - Source
05:30 'Guardians of the Galaxy' Attraction at Epcot Will Be One of World's Longest Enclosed Coasters - Source
06:18 Mickey & Minnie's Runaway Railway Opens Next Year at Disney's Hollywood Studios - Source
07:30 Pixar Pier to Open June 23 at Disney California Adventure Park; New 'Incredibles' Float to Join 'Paint the Night' Parade - Source
08:30 Rock 'n' Roller Coaster Starring Aerosmith at Walt Disney Studios Park to Receive Marvel Transformation - Source
09:26 Sneak A Peek At The Toydarian Wares Coming To Star Wars: Galaxy's Edge - Source
10:39 New Concept Art and Details for Hong Kong Disneyland's Ant-Man Ride - Source
11:30 Price Increases on Minnie Vans and Parking at Walt Disney - Source
12:09 Free 30-Minute Tour Being Offered at Rafiki's Planet Watch at Disney's Animal Kingdom - Source
13:06 Avatar Flight of Passage Honored with Industry Award for Outstanding Visual Effects - Source
13:48 Toy Story Land to Open at Walt Disney World Resort June 30 - Source
15:53 Disney's Hollywood Studios to Offer Daily Extra Magic Hours After Toy Story Land Opens - Source
17:04 Main Topic - Our friends went on a special Make-a-Wish Vacation. Hear there trip report.
24:00 Hear their story and how great Make-A-Wish and Give kids the world are
Donate to these great charities here:
Donate to Make-A-Wish  Donate to Give Kids the World
53:34 Disney Trivia - The origin of "I'm going to Disney World!""
55:56 Walt Disney World Tips & Tricks - Online Check-in
57:14 Disney Media Pick - Connecting with Walt Podcast - https://twitter.com/ConnectingWalt . http://www.disunplugged.com/tag/connecting-with-walt/
58:10 Feedback - Favorite Magic Kingdom Ride
59:50 Goodbye
1:01:51 Bloopers
Please check out http://amazon.disneydiscussions.com to help support us.
Here's all the social sites you can follow us:
Facebook: https://goo.gl/yAVFfp
Twitter: https://twitter.com/disney_discuss
Instagram: https://www.instagram.com/disney_discuss
YouTube: https://goo.gl/9iyFcf
WWW: http://www.disneydiscussions.com
Patreon: https://www.patreon.com/bePatron?u=61265
For feedback please email podcast@disneydiscussions.com