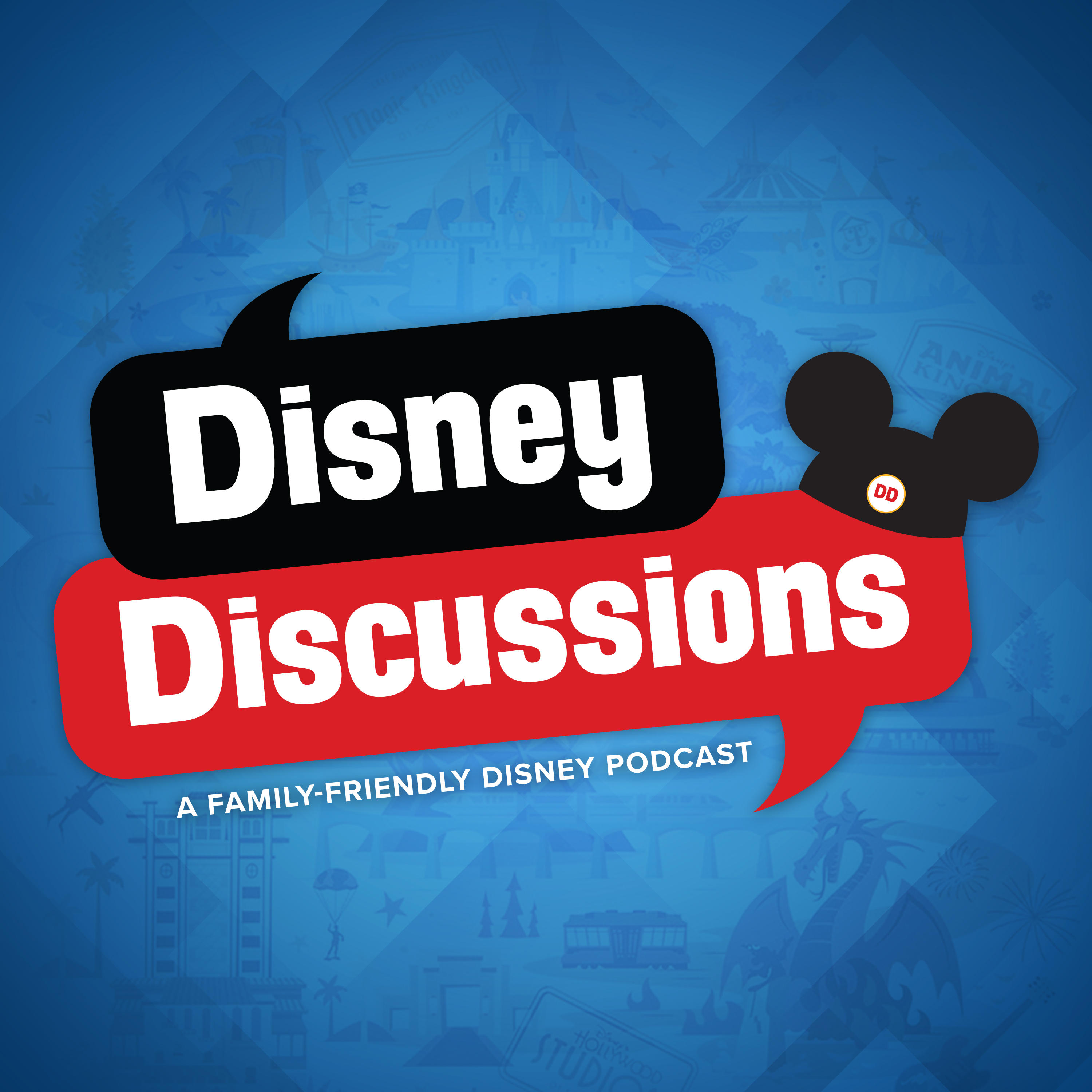 There's a lot going on in the World of Disney whether it's the parks, movies, or TV. Every episode Tony the Disney Dad and his 2 boys will walk you through all the Disney, Marvel, Star Wars, and Pixar related news as well as help you navigate your next trip to Walt Disney World, and walk you down the Disney history road. Listen with the whole family!
Episodes
Wednesday Aug 15, 2018
Wednesday Aug 15, 2018
We talk to Kevin from Defunctland about Walt Disney World, food, universal, his book, the latest Disney news and more on episode 33 of Disney Discussions.
Listen to our podcast:
WWW | YouTube | Apple Podcasts | Spotify | Stitcher | Google Podcasts | Subscribe on Android
00:12 Introductions - Favorite Pixar Movie
00:35 Welcome!
01:09 Sparrow had a Birthday!
02:14 News
Disney Media News:
2:27 Jon Favreau's Star Wars Series Won't Be Cheap - Source
03:40 Celebrate Mickey Mouse with a Stunning Spectacular on ABC - Source
04:28 Disney Reports Q3 Earnings, Revenue Gains Fail to Meet Analysts' Expectations - Source
05:46 Disney Provides More Details About Streaming Service, Will Debut in Late 2019 - Source
08:00 Disney's New Sleep Hotline Lets Mickey Tell Your Kids When It's Time for Bed - Source
08:57 The Nutcracker and the Four Realms—New Trailer Debuts - Source
09:39 'Black Panther' Becomes Third Film Ever to Reach $700 Million Domestic Milestone - Source
11:07 Gal Gadot Joins The Cast Of "Wreck It Ralph 2"; First Footage Of Gadot's Character, "Shank" - Source
12:03 Disney Will Take Over Avatar & X-Men Movie Franchises From Fox - Source
13:23 Dwayne 'The Rock' Johnson Shows Huge "Jungle Cruise" Set in Homage to Walt Disney - Source
13:58 Disneyland News
14:15 New Halloween Popcorn Buckets, Souvenir Mugs, and More Coming to Disney World, Disneyland in 2018 - Source
15:44 Entertainment and More Inspired by Dia de los Muertos and Coco Coming to Disneyland Resort for Halloween Time - Source
18:01 Walt Disney World News:
18:10 Disney's Coronado Springs Resort Feature Pool Undergoing Refurbishment Fall 2018 - Source
19:12 Shutters Is No More, New Table Service Restaurant at Caribbean Beach Will Be Named After a Disney Character - Source
20:23 Disney's Animal Kingdom Welcomes Baby Mandrill - Source
21:03 New Faster Resort Wi-Fi Network Installed at Port Orleans – French Quarter, More To Follow - Source
21:54 Tron Attraction Update Now Loading…  - Source
24:27 Main Topic - We talk to Kevin from Defunctland
Defunctland on Youtube
https://defunctland.com/
https://twitter.com/defunctland
01:08:10 Disney Media Pick of the Week:
Brought to you by mickeychats.com
A magical place to Chat all things Disney.
Connecting with Walt episode #66 The history of Mickey Mouse Part 1
http://www.disunplugged.com/2018/08/03/connecting-with-walt-podcast-080318/
01:09:47 Disney Trivia
Brought to you by teepublic, http://shop.disneydiscussions.com
How Well Do You Know DINOSAUR at Disney's Animal Kingdom?

01:12:13 Question of the week:
What's your least favorite WDW ride?
01:14:37 This week's question:
What's your favorite Pixar movie?
01:15:22 Goodbye
01:17:06 Bloopers
Help Support our podcast:
WWW: http://support.disneydiscussions.com
Buy Merchandise: https://www.teepublic.com/stores/disney-discussions
Patreon: https://www.patreon.com/bePatron?u=61265
Listen to our podcast:
WWW | YouTube | Apple Podcasts | Spotify | Stitcher | Google Podcasts | Subscribe on Android
Follow us:
Facebook | Twitter | Instagram
For feedback please email podcast@disneydiscussions.com